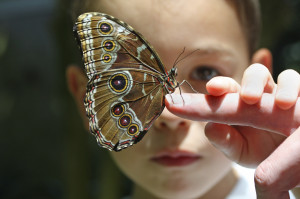 Following a lengthy period of consultation and planning, the Cambridge Primary Review (CPR) was launched in October 2006 as a fully independent enquiry into the condition and future of primary education in England. CPR was supported from 2006-12 by generous grants from Esmée Fairbairn Foundation. The scope of CPR and the depth of its evidence have made it the most comprehensive enquiry into English primary education since the Plowden report of 1967. But CPR has gone far beyond Plowden in that it has not only published a major report but has given equal attention to dissemination, policy engagement, setting up a professional network and building professional capacity. Thus CPR is much more than a 'review' in the conventional sense of the word.
During the implementation phase (2006-9), the work of the CPR's central team at the University of Cambridge Faculty of Education was supported by 66 research consultants in 21 university departments, a 20-strong advisory committee chaired by Dame Gillian Pugh, a management group chaired by Hilary Hodgson, and a communications strategy led by Dr Richard Margrave.
Between October 2007 and February 2009 CPR published 31 interim reports, including 28 surveys of published research, 40 briefings, 14 media releases and several newspaper articles. CPR's 608-page final report Children, their World, their Education: final report and recommendations of the Cambridge Primary Review was published on 16 October 2009, together with an 850-page companion volume, The Cambridge Primary Review Research Surveys. Both books are published by Routledge.
CPR's evidence, findings and proposals have attracted considerable attention in the UK and throughout the world, where CPR is viewed as offering a more considered, evidently secure, sustainable and visionary educational alternative to the high profile quick fixes preferred by many governments.
The Review was initiated and directed by Professor Robin Alexander of the universities of Cambridge and York, Fellow of the British Academy and past President of the British Association for International and Comparative Education. In 2012 the Review was superseded by the Cambridge Primary Review Trust.
Timetable
CPR Development, 2004-13
1. Phase 1, 2004-2006
Planning: consultation on the case for a major independent review of English primary education, assessing feasibility, securing funding, detailed conceptualisation and planning, appointment of central review team, research consultants and advisory and management committee.
The Cambridge Primary Review
2. Phase 2, 2006-2009
Implementation and interim reporting: collection and analysis of data relating to the CPR's ten themes through its four evidential strands; publication of / consultation on 31 interim reports and 40 briefings.
3. Phase 3, 2009-10
Final report and dissemination (up to the May 2010 UK general election): publication/launch of the final report, research volume and associated booklet and briefing papers; national and regional dissemination conferences; international conferences.
The Cambridge Primary Review Network
4. Phase 4, 2010-12
Networking and policy engagement (after the May 2010 UK general election): setting up 12 regional centres, launch of regional/local activities, funded action research projects; continuing dissemination and policy engagement.
The Cambridge Primary Review Trust
5. Phase 5, 2013-17
Capacity building together with continuing dissemination, network development, policy engagement and research.