One of the programmes of the CPRT is to create an alliance of schools that exemplify outstanding school leadership and work to promote the CPR vision of high quality primary education for all.
Schools Alliance members highlight and share outstanding practice, contribute to the research, and work together to influence educational policy and practice. Contact them about their work directly using the directory and map below.
If your school would like to join the Alliance or if you know an outstanding school you think we should invite to become a member, either contact your nearest regional network co-ordinator or email administrator@cprtrust.org.uk.
If before applying you would like to discuss what membership entails, you might like to talk to one of the current leaders of the Schools Alliance. They are Iain Erskine (Head Teacher, Fulbridge Academy, Peterborough) and Jo Evans (Head Teacher, St Leonards CE Primary School, Exeter). Contact details
View or download membership criteria and nomination form.
Here are the current members of the Alliance, with links to the schools' websites: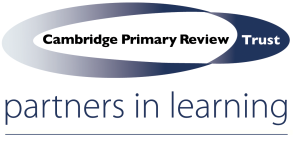 South East
Barnsole Primary School, Kent (Sean McKeown, Head Teacher)
Greenfields Community Primary School, Kent (Dan Andrews, Head Teacher)
Hythe Bay CE Primary School, Kent (Carolyn Chivers, Head Teacher)
Kemsley Primary Academy, Kent (Cathryn Andrews, Executive Head Teacher)
Minster-in-Sheppey Primary School, Kent (Debbie Wheeler, Head Teacher)
Phoenix Community Primary School, Ashford (James Tibbles, Head Teacher)
Preston Primary School, Canterbury (Linda Taylor, Executive Head Teacher)
Valence School, Westerham (Roland Gooding, Principal)
Warden House Primary School, Kent (Graham Chisnell, Principal)
Wingham Primary School, Canterbury (Linda Taylor, Executive Head Teacher)
South West 
Aveton Gifford CE Primary School, Devon (Samantha McCarthy-Patmore, Head Teacher)
Batheaston CE Primary School, Bath (Sarah Weber, Head Teacher)
Blackpool C of E Primary School, Devon (Fay Pollard, Head Teacher)
Chudleigh Knighton CE Primary School, Newton Abbot (Jackie Huntington, Head Teacher)
Newton Ferrers C of E Primary School, Plymouth (Rachael Caunter, Head Teacher)
Salcombe CE Primary School, Devon (Heather Slater, Head Teacher)
Sidmouth Primary School, Devon (Paul Walker, Head Teacher)
St Leonard's CE Primary School, Exeter (Jo Evans, Head Teacher)
Tidcombe Primary School, Tiverton (Simon Green, Head Teacher)
West
Wallscourt Farm Academy, Bristol (Susie Weaver, Principal)
London
Bannockburn Primary School, Greenwich (Rachel Ford, Head Teacher)
Beam County Primary School, Dagenham (Leigh Culyer, Executive Head Teacher)
Hallfield Primary School, London (Aaron Sumner, Head Teacher)
Hill Mead Primary School, London (Richard West, Head Teacher)
Tetherdown Primary School, London (Tony Woodward, Head Teacher)
Thames View Infants School, Barking (Paul Jordan, Head Teacher)
Wroxham School, Potters Bar (Dame Alison Peacock, Head Teacher)
South
Balfour Primary School, Brighton (Marcelo Staricoff, Head Teacher)
Locks Heath Junior School, Southampton (Kevin Parfoot, Head Teacher)
Overton CE Primary School, Hampshire (Fiona Wyeth, Head Teacher)
St Lawrence CE Primary School, Alton (Dawn Casson, Head Teacher)
St Luke's Primary School, Brighton (Jonathan Cooper, Head Teacher)
East Anglia 
Fulbridge Academy, Peterborough (Iain Erskine, Principal)
Queens Federation, Cambridge (Caroline Peet, Executive Head Teacher)
Spinney Primary School, Cambridge (Rachel Snape, Head Teacher)
East Midlands
Clarborough Primary School, Retford (Richard Bunn, Head Teacher)
Dunholme St Chad's CE Primary School, Lincoln (Patricia Ruff, Head Teacher)
West Midlands
Seabridge Primary School, Newcastle-under-Lyme (Sandra Mitchell, Head Teacher)
Shrubland Street Community Primary School, Leamington Spa (David Farrar, Head Teacher)
Ellison Primary Academy, Wolstanton (Nichola Gibson, Head Teacher)
Goldenhill Primary Academy, Goldenhill (Steve Martin, Head Teacher)
St Luke's CE VA Primary School, Endon (Phil Wright, Head Teacher)
Sutherland Primary Academy, Blurton (Garry Boote, Head Teacher)
Leeds and West Yorkshire
Bankside Primary School, Leeds (Sarah Rutty, Head Teacher)
Bracken Edge Primary School, Leeds (Julie Harkness, Head Teacher)
Harehills Primary School, Leeds (Jo Summerfield, Head Teacher)
Highfield Primary School, Leeds (Julie Colley, Head Teacher)
Holy Rosary and St Anne's Catholic Primary School, Leeds (Liz McDonagh-Smith, Head Teacher)
Hovingham Primary School, Leeds (Kellie Halliday, Head Teacher)
Kerr Mackie Primary School, Leeds (Angela Ronicle, Head Teacher)
Lady Elizabeth Hastings' CE VA Primary, Wetherby (Suzanne Ulyett, Head Teacher)
Moortown Primary School, Leeds (David Roundtree, Head Teacher)
Talbot Primary School, Leeds (Parm Gill, Head Teacher)
Tranmere Park Primary School, Leeds (Kirsten Finley, Head Teacher)
Primrose Lane Primary, Boston Spa (Catherine Holmes, Head Teacher)
St Mary's C of E Primary School, Boston Spa (J Alexander, Head Teacher)
Cumbria and North Lancashire 
Burton Morewood C of E Primary School, Burton-in-Kendal (Sue Woodburn, Head Teacher)
Milnthorpe Primary School, Cumbria (Tanya Hughes, Head Teacher)
Morecambe Bay Community Primary, Morecambe (Siobhan Collingwood, Head Teacher)
Robert Ferguson Primary School, Carlisle (Graham Frost, Head Teacher)
North East
Bernard Gilpin Primary School, Houghton-le-Spring (Andrew Bainbridge, Head Teacher)
Hudson Road Primary School, Sunderland (Cathy Westgate, Head Teacher)
Ponteland Middle School, Ponteland (Dr Caroline Pryer, Head Teacher)
Merseyside
Irby Primary School, Wirral (Annette Palmer, Head Teacher)
Prenton Primary School, Prenton (S Lloyd, Head Teacher)
Whitefield Primary School, Everton (Nadine Carroll, Head Teacher)