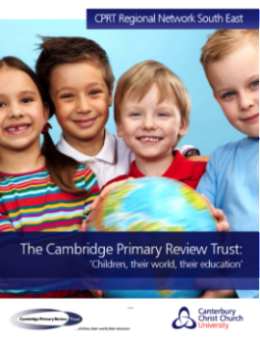 Although this network has now closed, it may be continuing its work under different auspices. Contact the former co-ordinator named below.
Canterbury Christ Church University is leading the CPRT regional network for the South East Region. This mostly covers Kent, Medway and South Essex, but this does not preclude areas just over the border of neighbouring LAs such as East Sussex and Surrey. Vanessa Young is the Coordinator for this Region.
At the moment, we have six schools representing the region in the CPRT Schools Alliance. These are Hythe Bay Primary School in Hythe, Phoenix Community Primary School in Ashford, Preston Primary School and Wingham Primary School both near Canterbury, Valence School in Westerham, and Warden House Primary School in Kent.
If you are interested in being involved with CPRT (e.g. becoming a representative school for the CPRT Schools Alliance), or being supported in developing a principled approach which addresses any of the CPRT Priorities, please contact Vanessa Young.
Read the report of the South East network's collaboration with one of our Schools Alliance members, Hythe Bay Church of England Primary School, here.
Here is what Graham Chisnell, Principle of Warden House Primary School has to say about research active practice and joining the Schools Alliance:
Warden House is a primary academy in Kent.  The school was graded as outstanding by Ofsted in 2014 and was credited as a National Support School in September 2015.  The school has strong collaborative links with ten local primary schools, working together to share practice through peer observations, monitoring visits and training events across schools.  Staff at Warden House engage in a research-based practice, this involves every member of staff insetting at least one appraisal target that has a research focus.  Staff share the outcomes of research through blogs, staff trainingevents and Teach Meets to ensure our practice remains vibrant. We are very pleased to be part of the CPRT as this echoes the core values and vision we have as a school to provide an environment where we make learning irresistible by teaching amazing lessons that empower children to make stunning progress.
---
Linda Taylor discusses joining CPRT's Schools Alliance
Preston Primary School is a smaller than average rural school with five classes. Wingham Primary School is a one-form entry village school. The two schools, who serve neighbouring communities, federated in September 2013 to form the Preston and Wingham Primary Schools Federation. The Federation has one governing body, one Executive Headteacher and a Head of School in each school. The two schools work very closely together whilst still maintaining their individual ethos and traditions. Federating has enabled the staff to work together to support each other to enhance their practice and widen the opportunities provided to all of our pupils. This is achieved, for example, through staff planning together, participating in lesson study, undertaking moderation and leading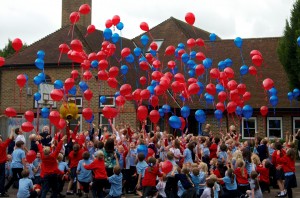 subjects and developments across the federation. We are continuously reviewing our practice and are committed to working with other schools and professional organisations as we believe that this outward looking approach impacts significantly on the further development our schools. We are delighted to be part of the CPRT as this enables us to fulfil this aim.
---
James Tibbles discusses the aims of CPRT in his school:
Phoenix Community Primary School serves an area of high deprivation in Ashford, Kent. At the centre of our ethos is the belief that every child deserves an opportunity to succeed and that the purpose of education is to enable that success. The school promotes excellence in all things and is constantly seeking to develop and refine its practice through collaborative links with Early Excellence, a Hub of eleven local primary schools, the Ashford Teaching Alliance and a governance development group led by a National Leader of Governance.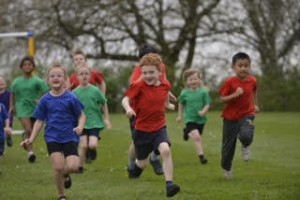 The aims of the CPRT directly reflect our own school values and ethos and we continue to develop a curriculum, our pedagogy and assessment strategies which will motivate, inspire and prepare the children for their future.
Visit Canterbury Christ Church University's Faculty of Education blog here.