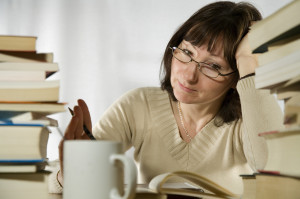 Evidence was central to the Cambridge Primary Review. It is no less pivotal to CPRT's quest to address its eight priorities – equity, voice, community, sustainability, aims, curriculum, pedagogy, assessment – and continue CPR's mission of achieving the highest possible quality of primary education for all our children.
Evidence therefore underpins the Trust's policy engagement, school leadership and professional development programmes no less than those of its activities bearing the label 'research', though it is through the latter that we are building on the vast evidence base that informed CPR's interim and final reports.
The Trust is currently foregrounding three forms of research activity:
Refreshing and extending existing CPR evidence
New national research projects
School-led and school-focused action research
Within this framework fifteen new research initiatives are now under way. These include a large-scale project supported by the Educational Endowment Foundation, twelve priority-driven research reviews, a research schools network in one of our regions which we hope will provide a model for elsewhere, and an archiving project. Each has its own page. 
Classroom Talk, Social Disadvantage & Educational Attainment: closing the gap, raising standards
CPRT in collaboration with the Institute for Effective Education (IEE), University of York
Supported 2014-16 by the Education Endowment Foundation
Research Review, CPRT Priority 1, Equity and Disadvantage
Supported 2014-15 by the Trust
Research Review, CPRT Priority 2, Children's Voice
Supported 2014 by the Trust
Research Review, CPRT Priority 7, Pedagogy – Learning
Supported 2014-15 by the Trust
Research Review, CPRT Priority 7, Pedagogy – Teaching
Supported 2014-15 by The Trust
Research Review, CPRT Priority 8, Assessment
Supported 2014 by the Trust
Research Review, CPRT Priorities 4,5 & 6, Sustainability and Global Understanding
Supported 2015-16 by the Trust
Research Review, CPRT Priorities 1 & 2, Vulnerable Children
Supported 2015-16 by the Trust
Research Review, CPRT Priorities 5,6 & 7, Digital Futures
Supported 2015-16 by the Trust
Research Review, CPRT Priorities 1 & 3, Demographic Change, Migration and Cultural Diversity
Supported 2015-16 by the Trust
Research Review (Synoptic), Systemic Reform in Primary Education
Supported 2015-16 by the Trust
Research Review (Synoptic), Alternative models of Accountability and Quality Assurance
Supported 2015-16 by the Trust
Research Review, CPRT Priority 7, Initial Teacher Education
Supported 2015-16 by the Trust
CPRT South West Research Schools Network
Jointly supported 2014-16 by the Trust, Bath Spa University, Exeter University, and the participating schools
Cambridge Primary Review Archive Project
Supported 2014 by Esmée Fairbairn Foundation