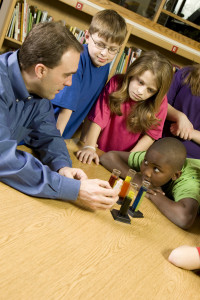 The Cambridge Primary Review Trust (CPRT) is the successor to the Cambridge Primary Review (CPR, 2006-10) and Cambridge Primary Review Network (CPRN, 2010-12), both of which were supported by Esmée Fairbairn Foundation.
CPRT was established as a not-for-profit company in December 2012 with the aim of consolidating and building on CPR's evidence, findings and principles. Since April 2013 CPRT has received headline sponsorship from Pearson Education and this has enabled it to set up a permanently-staffed office at the University of York and start work on a wholly independent programme of research and professional activity. At the same time, CPRT is working with Pearson to develop jointly-branded support materials and services for schools. For CPR/CPRT chronology click here.
As a company registered at Companies House (No 8322650), the Cambridge Primary Review Trust has a board of directors (see People). CPRT's first Chair is Professor Robin Alexander of the universities of Cambridge and York, who initiated CPR and was its director from 2006-12.
Download a briefing paper about the Cambridge Primary Review Trust here.
Listen to Professor Robin Alexander's keynote from the launch of the Cambridge Primary Review Trust in 2013.